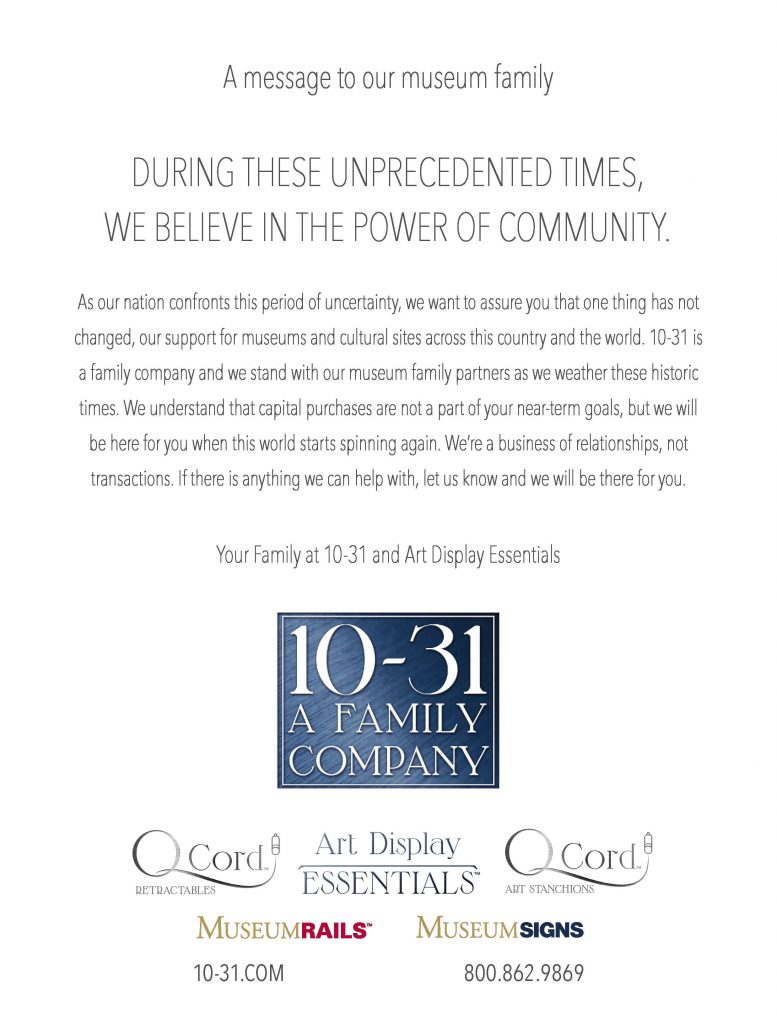 ---
A message to our museum family
During these unprecedented times, we believe in the power of community.
As our nation confronts this period of uncertainty, we want to assure you that one thing has not changed, our support for museums and cultural sites across this country and the world.  10-31 is a family company and we stand with our museum family partners as we weather these historic times.  We understand that capital purchases are not a part of your near-term goals, but we will be here for you when this world starts spinning again. We're a business of relationships, not transactions.  If there is anything we can help with, let us know and we will be there for you.
Your Family at 10-31 and Art Display Essentials.